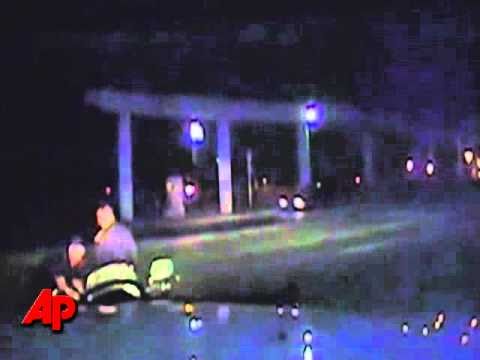 Two officers, Kevin Randolph and Paul Bauer, are expected to be charged with assault after the beat a black motorcyclists repeatedly, because he failed to stop when they instructed him to. One of the officers, Kevin Randolph has been terminated because he was still on probation. It appears that Andrew Collins (a motorcyclist) was traveling up the wrong way on a one way street when he was ordered to pull over. His first attempt to stop ended with him revving the motorcycle and speeding off, as though taunting the officers. When he finally gave up and pulled to the side of the road, the officers  ran up to him and began raining blows. At that point Andrew Collins was by no means resisting arrest and was immediately placed in cuffs, after a thrashing.
I have since thought that many inmates of insane asylums were brought there by experiences similar to my own. Their consciences were stricken with a sense of sin, and their trembling faith dared not claim the promised pardon of God. They listened to descriptions of the orthodox hell until it seemed to curdle the very blood in their veins, and burned an impression upon the tablets of their memory. Waking or sleeping, the frightful picture was ever before them until reality became lost in imagination, and they saw only the wreathing flames of a fabulous hell and heard only the shrieking of the doomed. Reason became dethroned, and the brain was filled with the wild fantasy of a terrible dream. Those who teach the doctrine of an eternal hell would do well to look more closely after their authority for so cruel a belief. (EGW – 1T 25)
Even though I am not an officer of the law, nor would I appreciate this sort of reaction from the people that were supposed to protect and serve me, let me suggest here that they may have been antagonized to respond the way that they did. These men were trying to do their jobs and someone who is obviously breaking the law, was making a mockery out of them. Having said that, let me say this, there is no acceptable reason for an officer of the law to "beat down" a citizen, the same one that he is expected to protect, their lack of patience while handling this case, sets a bad example for others to follow.