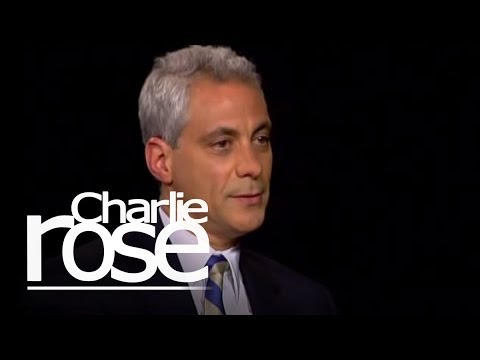 With possible aspirations of becoming the next mayor of Chicago, Rahm Emanuel may be leaving the side of our beloved leader. He is considered as a foul mouthed individual that hardly knows how to carry on a conversation without injecting his particular brand of profanity. After an accident as a younger man, Mr. Emanuel now sports a missing half finger, (a nub) which he takes pleasure in waving around at his colleagues. Not considered as a big man, (size wise) what he loses in stature, he makes up for in personality. A veteran to politics, during 2002 when he ran and and won the U.S. Representative seat in Illinois, Chicago's fifth district.
The book of Jude tells us, "I'm laying this out as clearly as I can, even though you once knew all this well enough and shouldn't need reminding. Here it is in brief: The Master saved a people out of the land of Egypt. Later he destroyed those who defected. And you know the story of the angels who didn't stick to their post, abandoning it for other, darker missions. But they are now chained and jailed in a black hole until the great Judgment Day. Sodom and Gomorrah, which went to sexual rack and ruin along with the surrounding cities that acted just like them, are another example. Burning and burning and never burning up, they serve still as a stock warning. "
It is said that our beloved leader makes hardly a move without first consulting with his right hand man. The unfortunate part of this whole relationship is that this advice that Emmanuel is sending the President's way is bad and it is causing Mr. Obama to lose face and any political ground that he may have gained. I have had friends all my life, some of them I would consider strong enough for me to ask advise, while others would remain just casual. The bottom line is this, regardless of whether it is a friend or someone that I am paying to provide me with advice, if the information is not helping me, why would I follow it? Leaving the President's side may very well be the best thing that Emmanuel could do for him, maybe now he will start acting the part.